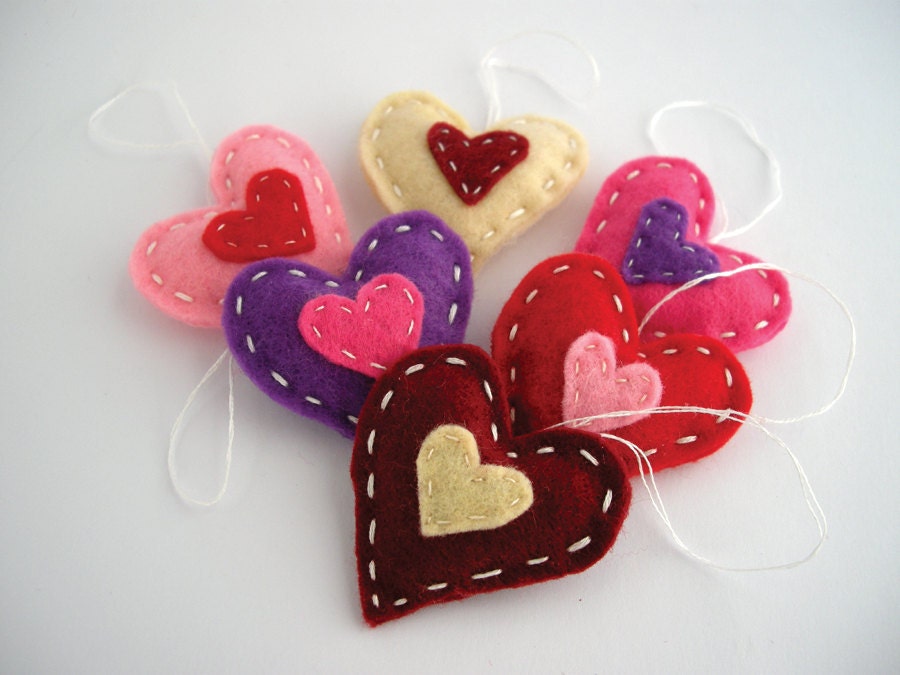 We are taking another short trip to our village, apparently the strong winds lifted small parts of our roof, so that needs to be fixed as soon as possible!
In the meantime I listed two Valentine heart sets, a
red and white one
and a colorful one in
shades of red
, they are very cute and can be used as tags or home decorations. I was thing of making something similar but in a much larger scale for
the shop
, don't know if I'll make it in time for this Valentine's but maybe next year :-)
I'm leaving you with two links:
photographs from the depression in color
and a public art project called
Before I die
, a very cool idea!
xoxo
Aleka